Your Expert Water Damage Restoration Team
Water damage can be a homeowner's worst nightmare. This destructive force can strike swiftly, resulting from a burst pipe, a weather event, or a slow leak. Furniture, walls, floors, and even the very foundation of a home can suffer irreparable damage, leading to immense costs and stress for the homeowner. But don't let water damage wash away your peace of mind. Emerald City Construction, Greater Seattle's top-rated home remodeling and water damage restoration team, is here to help. We have a proven track record of restoring homes to their former glory, using expertise honed over years of tackling water damage head-on. Don't let the problem fester. Contact us today.

Surfaces sensitive to water begin to swell and become disfigured

Paper goods, books, documents, and photographs or artwork can be ruined

Stains can form on carpeting that can be permanent

Drywall softens and warps

Wooden furniture is permanently damaged

Carpet becomes delaminated

May cause irreparable damage

Fungus and bacteria begin to grow and spread

Foul odors take over your property
Our team is made up of expertly trained and certified mold restoration technicians who will make sure that you receive professional, elite-level water removal and water clean-up on your property. Once the cause of the water damage has been mitigated and the clean-up process successful, our construction remodeling team can get to work with your reconstruction services - including replacing drywall, repainting, laying new flooring, replacing electrical systems, and restoring your plumbing, all in order to return your property to its original state.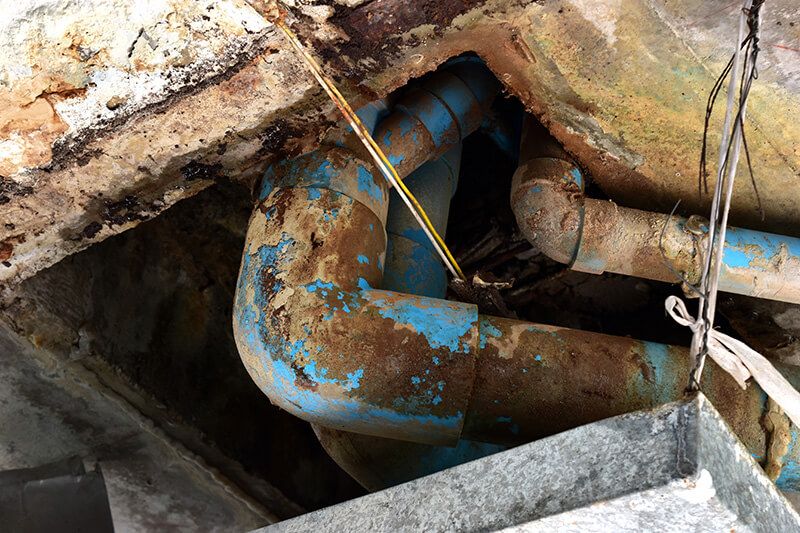 Why Use Emerald City Construction's Restoration Services?
Choosing Emerald City Construction for your water damage restoration needs means entrusting your home to a team of professionals with a rich history of success. We understand the intricacies of water damage and the nuances of restoration. Our team doesn't just remove water and repair what's visible. We get to the root of the issue, mitigating further damage, preventing mold growth, and ensuring your home stays safe and dry in the future. We are adept at finding the areas of homes that often harbor "hidden" moisture, including under cabinetry and inside of flooring ventilation, ensuring that no pockets of unseen collected water remain. With Emerald City Construction, you don't just get a quick fix — you get a long-term solution.
Our Water Damage Restoration Process
The moment water damage is detected, our certified crew springs into action, initiating the critical steps to limit the damage and start rejuvenating your space. Our water damage restoration services are meticulously engineered to restore your property's dry state as swiftly as possible.
Before we undertake the task of restoring the impacted area to its former state, it's crucial to contain the current damage and avert future incidents by ensuring that such an event does not happen again.
Our water damage restoration experts evaluate the nature of the water at hand and its level of contamination. They employ tools such as a moisture probe and a truck-mounted extractor to carry out this assessment effectively.
At Emerald City Construction, we employ a rigorous three-step process for all water damage restoration work: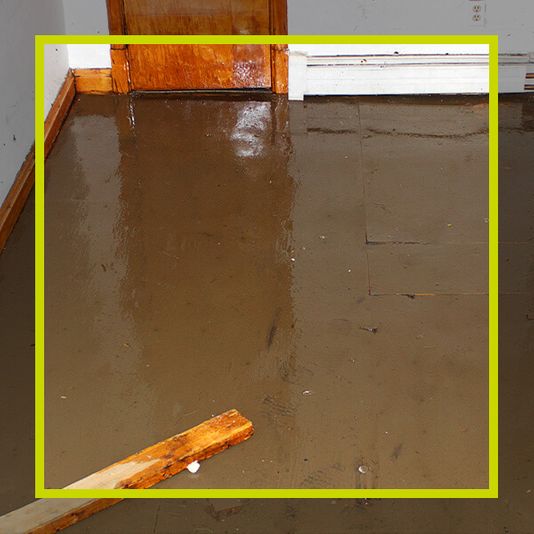 Water Removal
As soon as we arrive, we begin with immediate water extraction using high-capacity pumps and vacuums. Time is of the essence, and our priority is to minimize additional damage.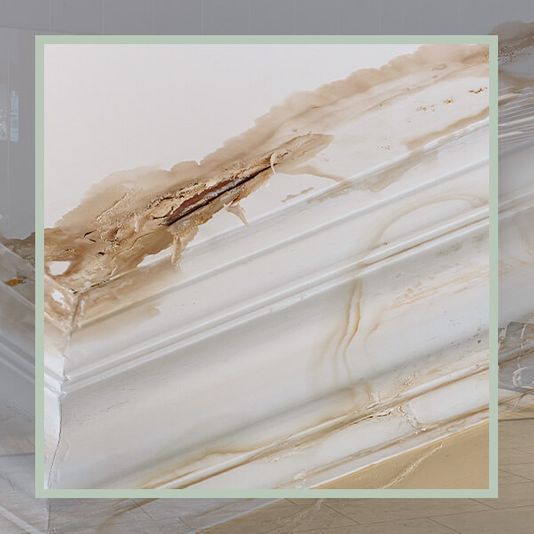 Damage Evaluation and Mitigation
After the water is removed, we assess the extent of the damage. This includes evaluating structural integrity, identifying potential health hazards like mold, and preparing a comprehensive plan for mitigation.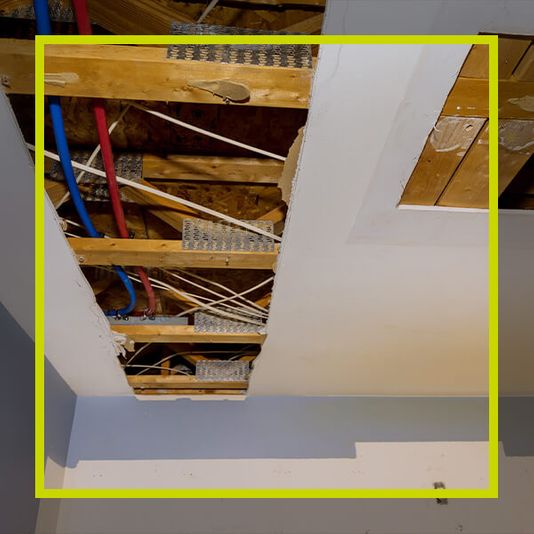 Restoration
Finally, we restore your home to its original state, or even better. This can involve minor repairs like replacing drywall or major ones like rebuilding entire rooms.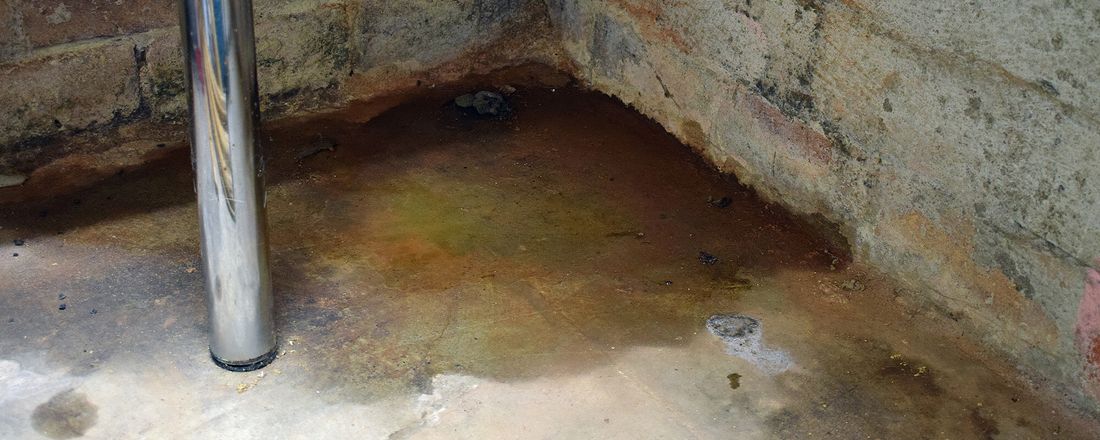 What Causes Flooding and Water Intrusion?
Severe Weather and Natural Disasters
Malfunctioning Appliances (Washing Machine, Dishwasher, etc.)
Fire Sprinkler Leaks or Breaks
Broken, Frozen, or Leaking Pipes
What Causes Water Damage or Flooding?
Most water damage is caused by severe weather, leaking or burst pipes, malfunctioning appliances, and plumbing issues.
Why Might Mold Removal Be Necessary?
Mold can start to grow in as little as 24 hours after a flood and can cause serious health issues. It's essential to remove water and dry out the area quickly.
What Happens If Your Walls Are Damaged By Water?
Water can weaken drywall, cause paint to peel, and lead to mold growth. Extensive damage may require replacing sections of the wall.
What Is Water Mitigation?
Water mitigation is the process of preventing further water damage after a flood or leak has occurred.
How Long Does Water Damage Take to Dry?
This depends on the extent of the damage and the materials affected. Generally speaking, it takes a full 24 hours for water damage to dry out — but this time can be shortened or lengthened by variables like the extent of the water damage and the size of the affected area. Mold can begin to grow within 24-48 hours, so it's imperative that the drying process begins as quickly as possible.
What Makes Us Qualified?
Emerald City Construction is licensed, bonded, and insured, with a team of trained professionals who adhere to the latest industry standards. We also have a glowing record of positive customer reviews in King County.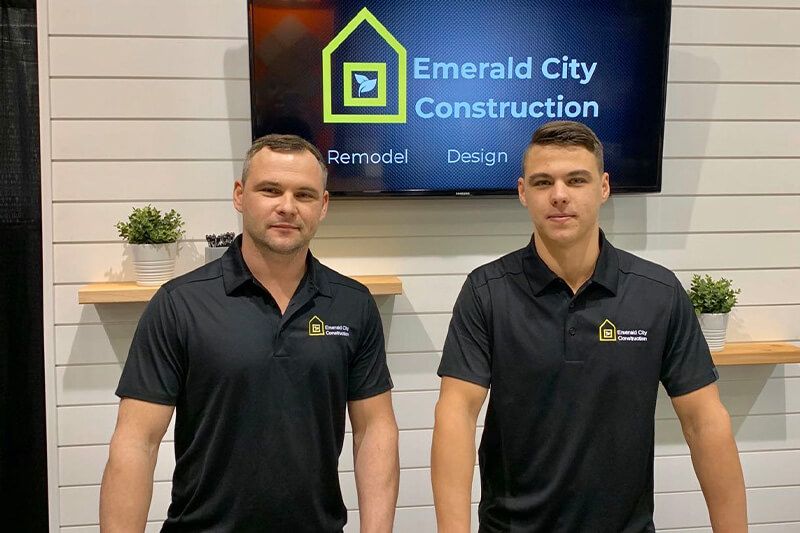 Expertise in Different Types of Water Damage
We know that not all water damage is the same. Different sources of water can bring varying levels of contaminants, each requiring a unique approach to restoration. It could be clean water from a broken pipe, grey water from a washing machine overflow, or black water from a sewage backup or flood, teeming with bacteria and other harmful substances. Our skilled team is adept at identifying the type of water damage and implementing the appropriate treatment plan for each situation.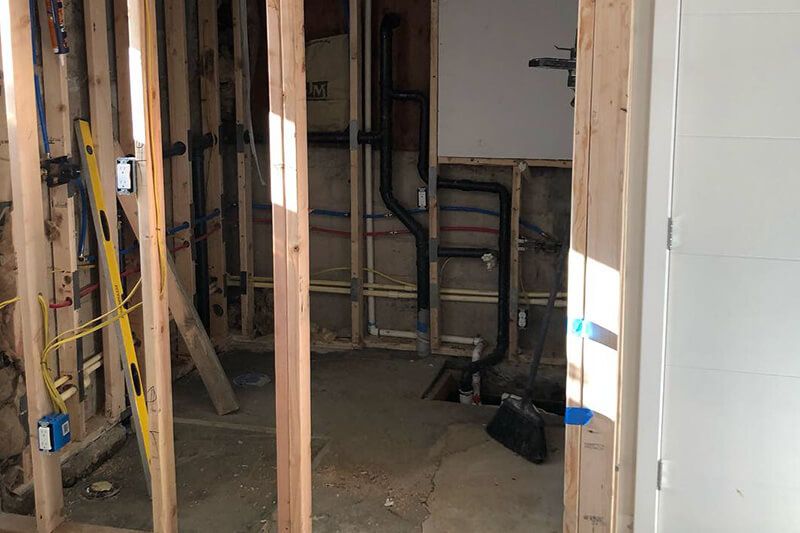 Cutting-Edge Equipment and Techniques
Another crucial component of our water damage restoration process is our use of state-of-the-art equipment and advanced techniques. Our arsenal includes industrial-grade dehumidifiers, high-speed air movers, and innovative moisture detection systems, all of which help us efficiently restore your home. Using a moisture probe and truck-mounted extractor, we can accurately determine the extent of water intrusion and quickly remove the water.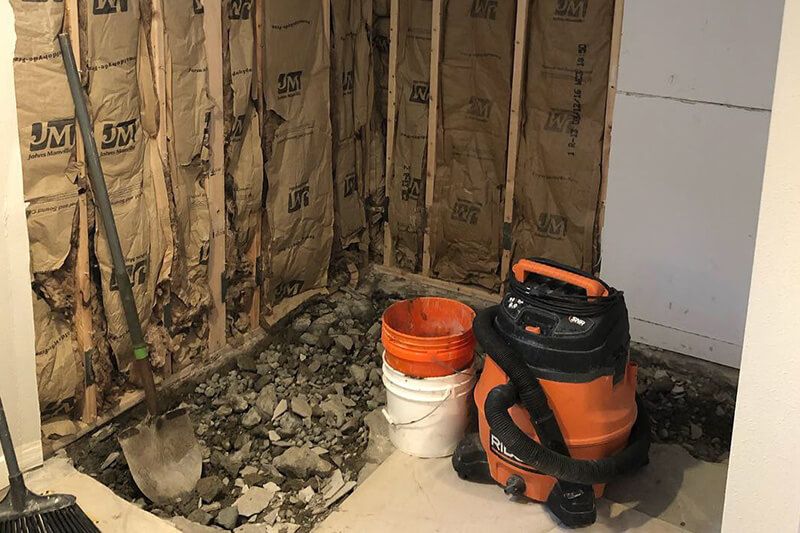 Priority on Health and Safety
We don't just aim to restore your property — we're also deeply committed to safeguarding your health. Water damage can sometimes lead to the growth of harmful molds and bacteria. We take the necessary steps to prevent this from happening, conducting thorough clean-ups and disinfection procedures to ensure a safe and healthy environment for you and your family.
We Value Transparency and Communication
We believe in open communication and transparency throughout the restoration process. We work with homeowners and insurance companies, providing detailed plans and updates at every stage. Our goal is not just to restore your home but also to rebuild your peace of mind.
We Can Help
When water damage strikes, quick action is critical, and quality service is non-negotiable. Emerald City Construction offers just that. With our expertise, your home can bounce back from water damage stronger and better than before. Don't let water damage define your living space. Contact Emerald City Construction, King County's expert water damage construction team, today and reclaim your home.