Kitchen Remodeling
Designers & Contractors Focused on Quality
Creating the Kitchen You've Always Wanted
Whether you love to cook and want a gourmet kitchen, or you just want a welcoming space to hang out with friends and family, our kitchen remodeling designers and contractors strive to exceed your expectations.
We love working with clients in order to determine their needs and to create a new kitchen with their style and personality in mind. From custom cabinets and new floors to a complete transformation of the layout, we will always focus on your needs and budget, while maintaining quality and excellence in everything that we do. When you work with the Emerald City Construction team, you can rest assured that your kitchen is in capable hands. Located in Bellevue, we offer kitchen remodeling services throughout the greater Seattle region.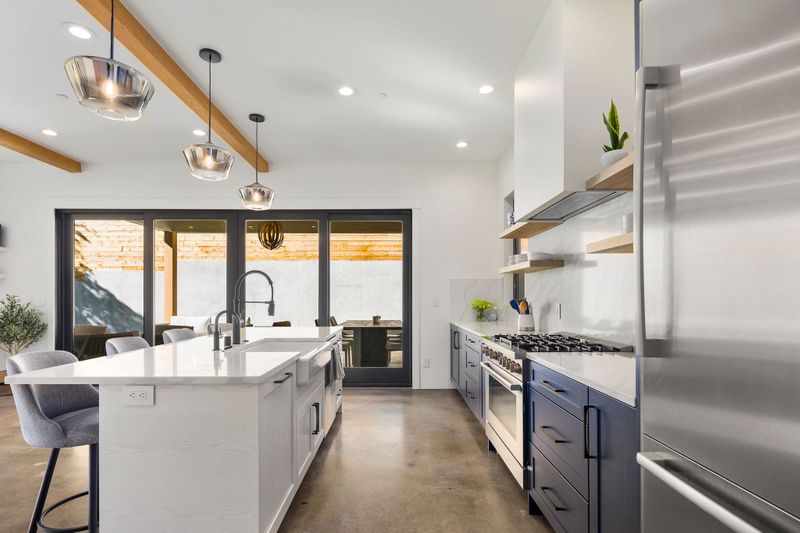 Our Designers and Contractors Can Provide a Range of Kitchen Remodeling Services
Initial Layout and Design
Island Design
Custom Cabinets and Storage
Countertops (Quartz, Granite, Butcherblock, etc.)
Built-In Appliances
Modern Fixtures
Tile Work
New Floors
And More
Quality Kitchen Remodeling Services in the King County
There are endless ways to design or update a kitchen, which can make remodeling this important space both overwhelming and incredibly personal. But designing and building a kitchen that suits your needs and fits your style is an amazing opportunity.
If you're planning a kitchen remodel, the team at Emerald City Construction believes that we can provide a superior experience and give you a high-quality kitchen where you will truly love to spend your time. From custom cabinets and updated floors to a completely new layout, our experienced designers and skilled remodeling contractors can create a space where every detail is constructed with precision.
At the initial consultation, we'll work closely with you to determine what you want and need from your kitchen, what your budget is, what type of materials you like, if there are any design elements or features that you want, and more. We can also offer some insight into what features are popular, what materials will best fit your lifestyle. Above all, it is our goal to ensure that you get exactly what you're looking for. You can learn more about our design and remodeling process here.
Custom Cabinets – Countertops – Tile – Floors
Achieve a High-End Kitchen For Your Home
Here Are a Few Things to Consider For Your Kitchen Remodel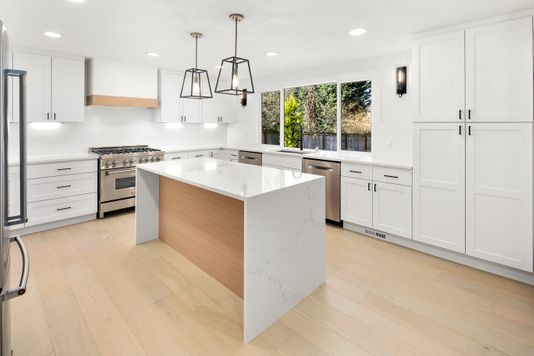 The Layout
If you're undertaking a complete kitchen remodel, it may involve rearranging the space to make it more functional and to flow with the rest of the house. Updating the layout of a kitchen may require moving plumbing, electrical, and ventilation systems. The contractors at Emerald City Construction have the skill and experience to finish each part of the project with precision and quality craftsmanship. Because changing the layout can significantly impact the flow of the space, our designers will work with you to ensure that the kitchen functions well and has everything to fit your wants and needs.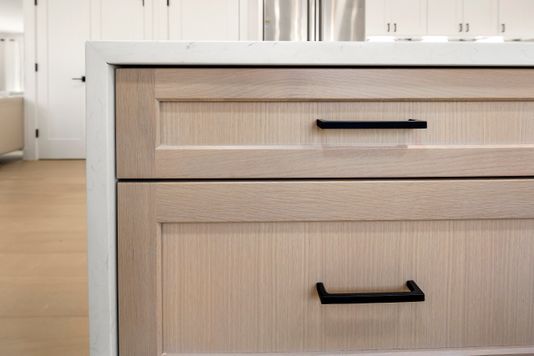 Custom Cabinets
Having new cabinets installed is possibly one of the most exciting parts of a kitchen remodel. But just like the overall layout of the kitchen, there are many details that need to be just right so that you can truly enjoy the space. There are a variety of amazing kitchen cabinet features that homeowners want, including a small appliance garage, large pull-out drawers for pots and pans, cabinets with pull-out shelves, a spice rack, built-in appliances, and more. We'll discuss all of the possibilities and create a strategy that fits your needs and budget.
Flooring
There are a variety of flooring options to choose from, including hardwoods, engineered hardwood, tile, luxury laminate, and others, each with their own advantages. When updating the kitchen flooring, you want to think not only about the color or pattern of the floor but also about how durable the material is, how easy it is to clean, and how it feels under your feet. The kitchen gets some of the most traffic in the home, so the flooring should be durable as well as beautiful.
Expect Excellence From Start To Finish With Emerald City Construction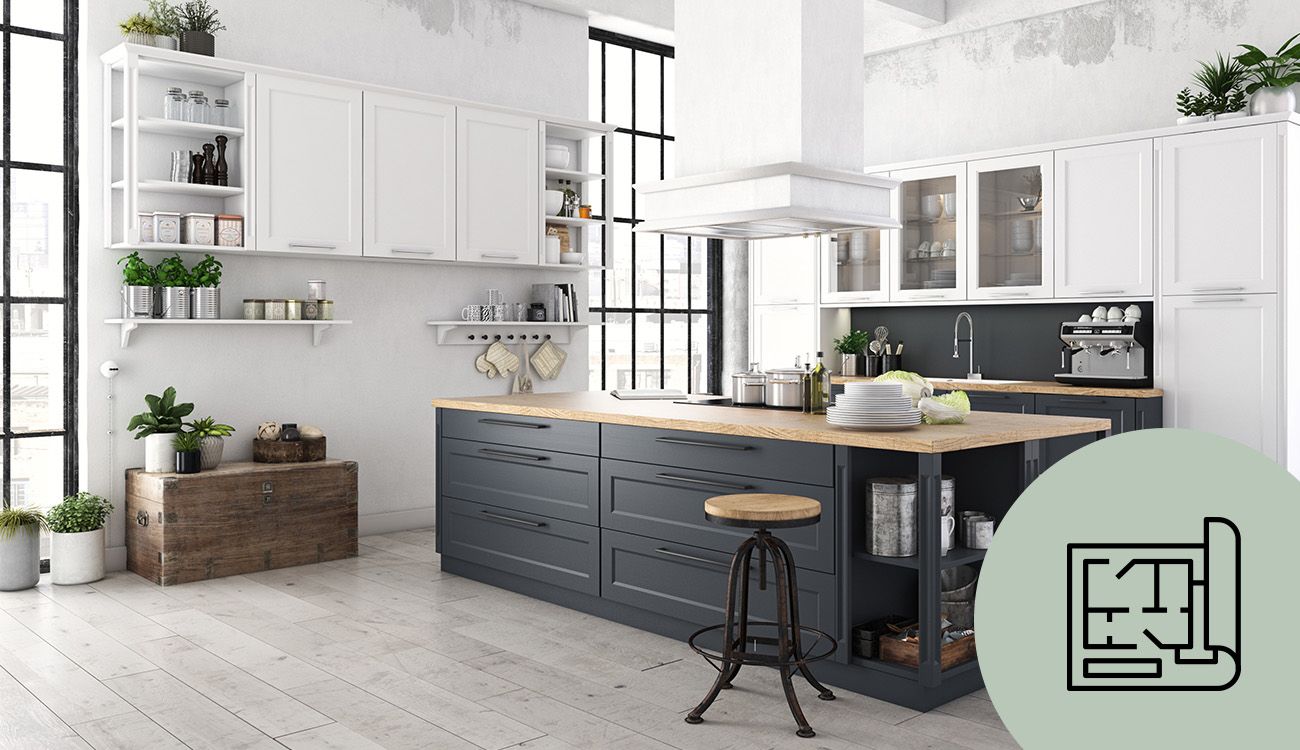 Initial Consultation
During our initial consultation, we'll discuss your ideas for the remodel, your budget, and the scope of the project. Whether you want a complete remodel or to simply renovate the kitchen cabinets or countertops, we can create a design and plan to make your kitchen a space you really love. Our team will then put together an estimate for you to review. Emerald City Construction is happy to work with budgets large and small. If you decide to go forward, we'll move into the design and planning phase.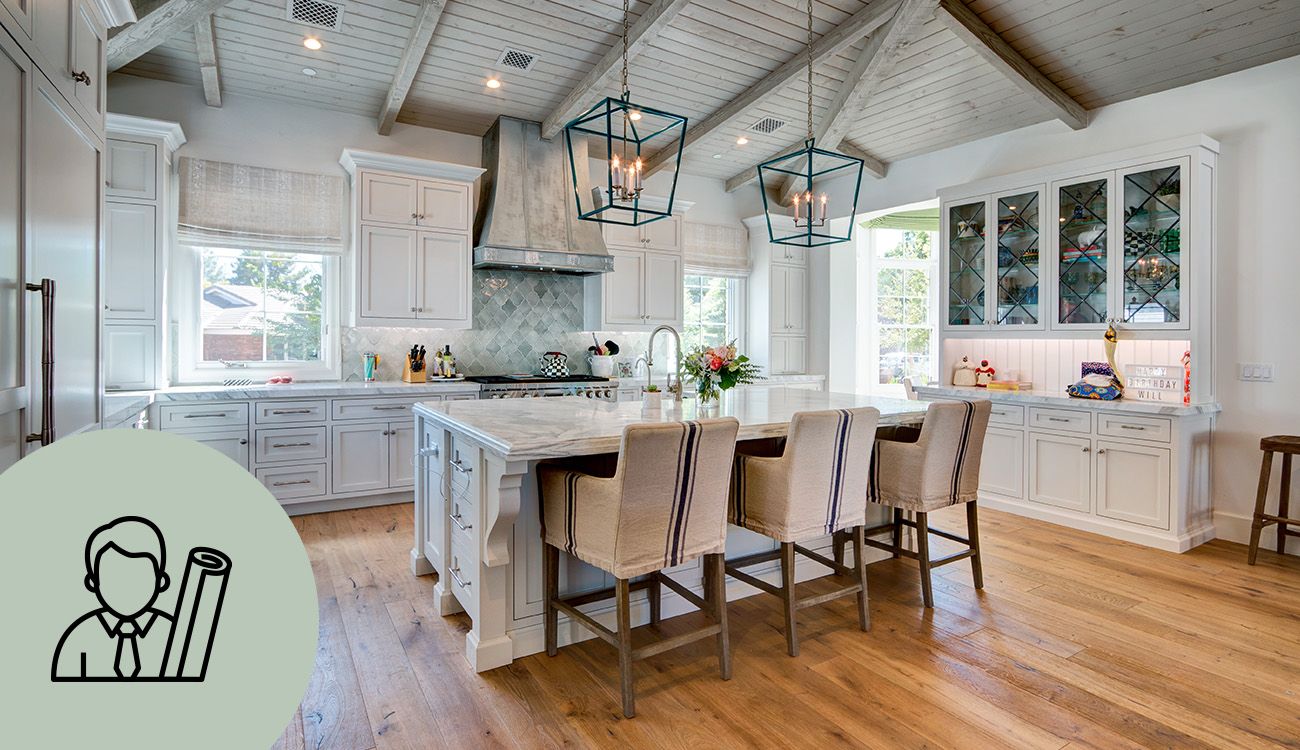 Design and Planning
From the layout of the kitchen to the color of the cabinets, the type of flooring, and style of faucet for the sink, there are many details that go into a kitchen renovation. Our kitchen designers have years of experience and can help you select materials, colors, finishes, and more to ensure that your kitchen is beautiful and fits in the overall design and style of your home. When all of the details have been selected, we'll create a final plan and quote for the project, and get together all of the necessary permits.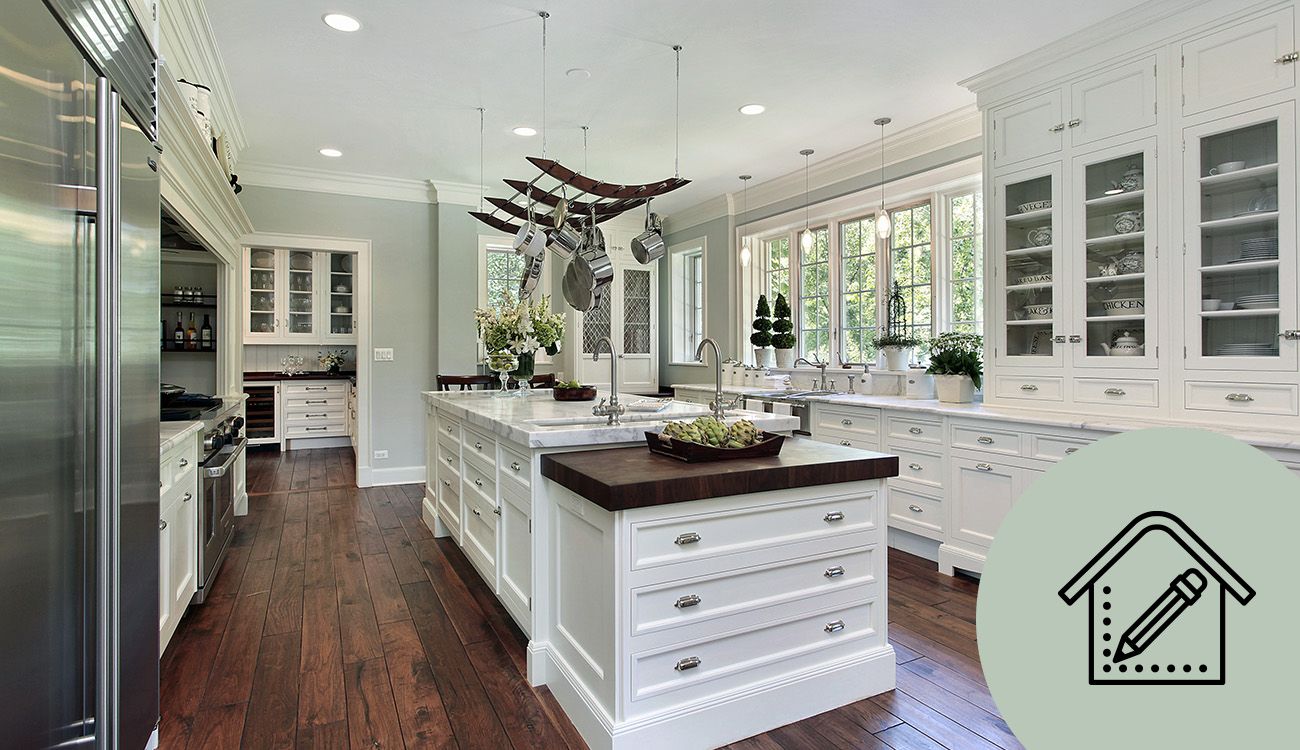 Construction
Our King County contractors will now get to work creating your dream kitchen! Depending on the scope of the project, there will be numerous contractors working in your home, construction noise, and materials laid out in the kitchen. We strive to minimize distractions and we can assure you that the project will be completed on time. Throughout the building process, our team will provide regular updates so that you can plan your schedule accordingly. When everything is complete, we'll do a final walkthrough, giving you an opportunity to let us know if anything needs to be changed. We won't stop working until you're completely satisfied.
A kitchen remodel is an exciting project, but there are many things to consider. Emerald City Construction has a team of contractors committed to providing high-quality design and construction services. Contact us today for a consultation.
Bellevue's EXCLUSIVE Remodeling team
Emerald City Construction is a family-run construction company with more than 17 years of remodeling and renovation experience. We're located in Bellevue and provide service throughout the greater Seattle area. If you want more out of your kitchen and need a team who is dedicated to quality and craftsmanship, get in touch with our team today.