Bellevue's Expert Fire Damage Restoration Team
There are few things as devastating as a home fire. A conflagration can quickly consume cherished possessions, cause significant structural damage, and leave homeowners feeling helpless and overwhelmed. From charred furniture to smoke-imbued walls, fire can leave a lasting imprint on your beloved home. But the journey to recovery begins with Emerald City Construction, Bellevue's premier fire damage restoration team. We are equipped to handle every aspect of fire damage restoration, helping you get back to normalcy as swiftly as possible. The phoenix can rise from the ashes, and with our expert crew, so can your home. Reach out to us today.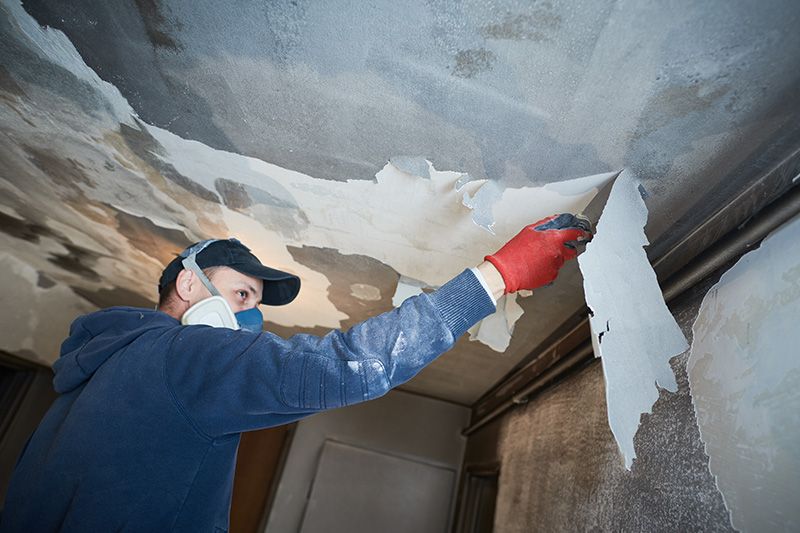 Why Use Emerald City Construction's Fire Damage Restoration Services?
Selecting Emerald City Construction for your fire damage restoration means placing your trust in a team with a remarkable track record. Fire damage is multifaceted, involving not just burnt materials, but also smoke, soot, and water damage from firefighting efforts. Our team understands the intricacies of these issues, providing a comprehensive solution that addresses all facets of fire damage. With Emerald City Construction, you don't get a patchwork fix, you receive a thorough restoration.
Our Fire Damage Restoration Process
Our approach to fire damage restoration is methodical and involves multiple critical steps: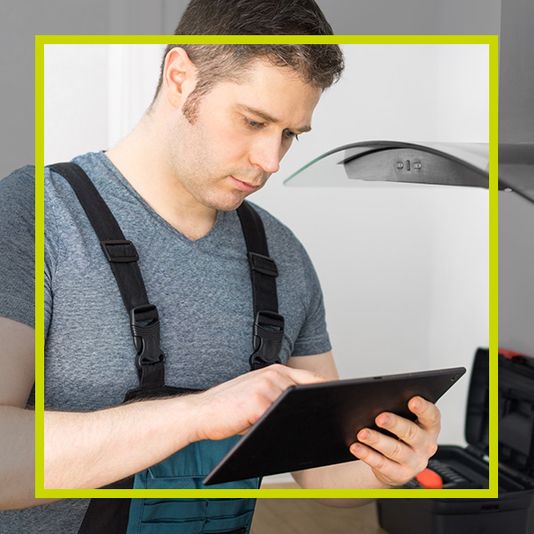 Fire Damage Assessment
Our team first conducts a comprehensive inspection to determine the extent and type of damage. This allows us to devise a tailored plan for restoration. This step includes:
Assessing structural stability

Assessing all fire damage

Communicating our findings with you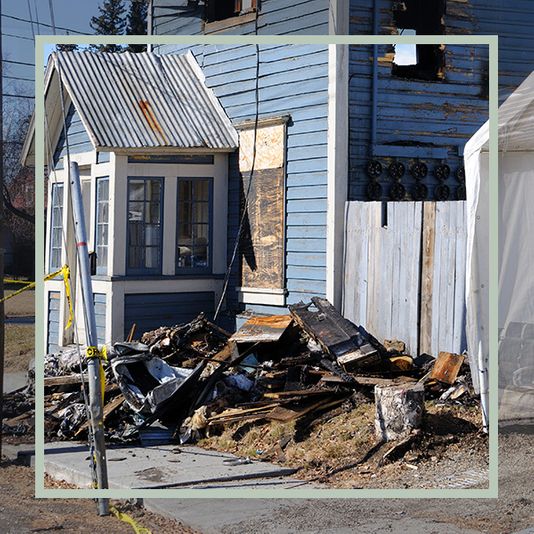 Securing the Property
We prioritize making your property safe, which can involve boarding up windows, stabilizing structures, and covering roofs to prevent further damage. This step includes:
Removing personal belongings that have been damaged by fire

Repairing what is salvageable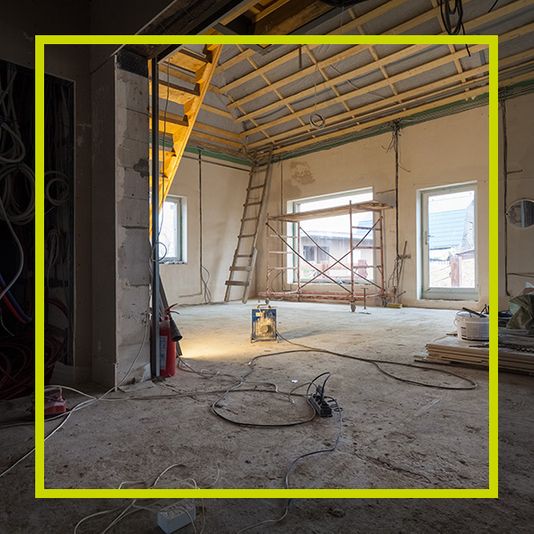 Restoration
We clean soot from surfaces, remove smoke odor with specialized equipment, and repair or replace damaged sections of your home. This step includes
Reconstruction of your property to its pre-fire state

Mitigation of smoke and odors

Assistance with insurance documentation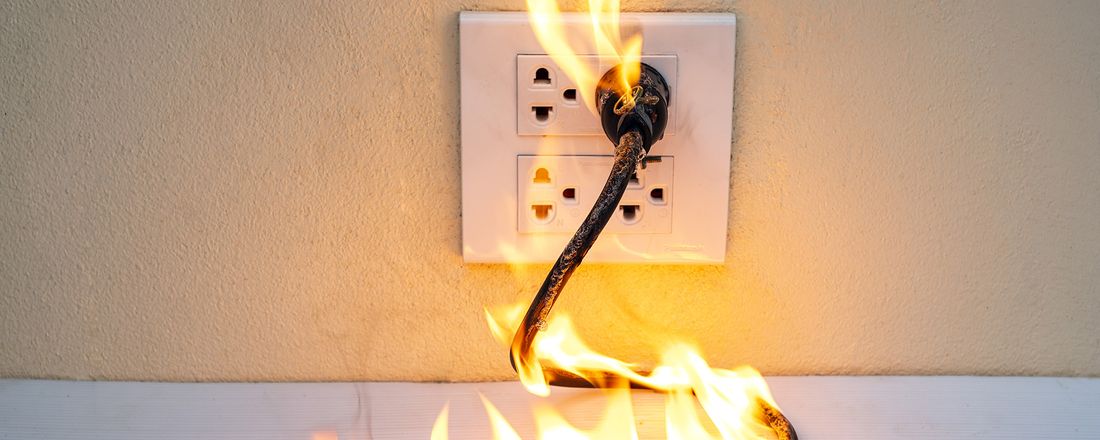 What Causes Fire Damage?
Children Playing with Fire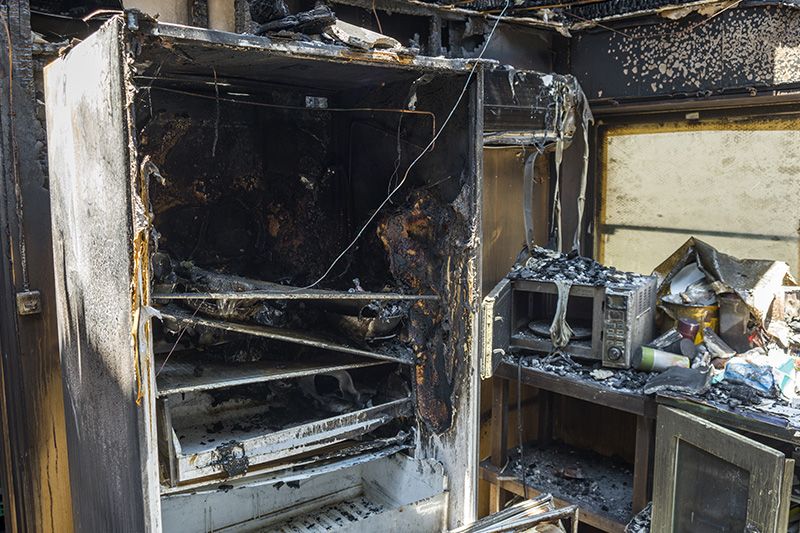 How Do You Restore a House After a Fire?
Following a fire, our foremost goal is to restore your home or business back to its state prior to the unfortunate incident. Our expert team specializing in fire damage restoration services will carry out a meticulous evaluation of the property, following which they will undertake the task of reconstructing or replacing all fire-damaged items, including personal items, if feasible. After the completion of the reconstruction, our fire restoration professionals at Emerald City will commence the crucial process of smoke mitigation.
There exist several types of smoke damage, each necessitating a unique approach to restoration. Man-made materials, when burnt, leave a slick residue behind; combustion of paper or wood can lead to pervasive powdery ash, and petroleum-based fires can pose numerous challenges and are particularly tough to clean. Protein smoke, usually resulting from an open fire, has the potential to spread throughout the building, tarnishing adjacent surfaces. We may also encounter wet smoke, which arises from burning plastic or rubber. Specialized equipment is essential to clean the sticky remnants left by this type of smoke.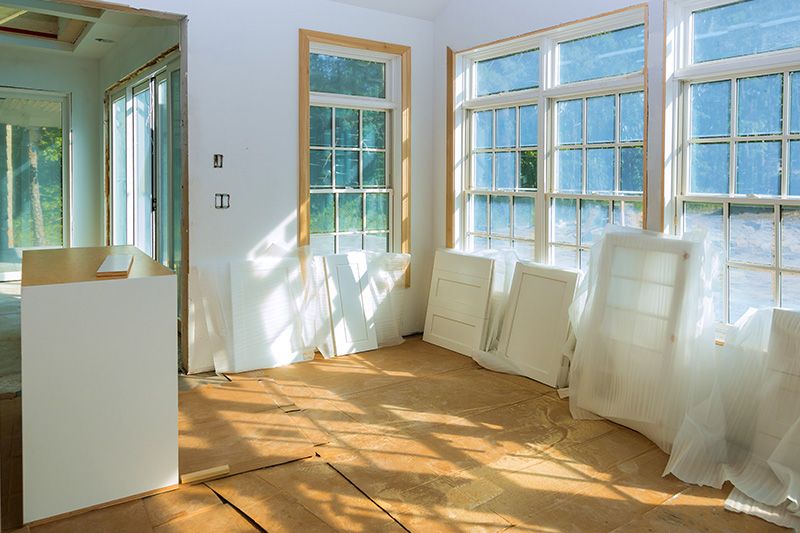 Alongside smoke mitigation, Emerald City also carries out odor removal services and fire damage cleanup. Our odor elimination methods align with industry benchmarks, focusing on deodorization techniques rather than merely masking the smoke odor with cleaning agents' scent. The choice of deodorizer may also vary based on the surface or material composition of the damaged item. For instance, the process for removing odor from fabric will differ from the approach used for hardwood floors.
Lastly, Emerald City will liaise with your insurance company to provide the necessary inventory and details about which items need replacement and which ones are beyond salvage.
Can Smoke Damage Be Removed?
Yes, professional restoration services like ours use specialized equipment to remove smoke residue and odors from your home. While DIY smoke removal may seem like a cost-effective solution, our professional fire damage restoration team has industry-standard training, years of experience, and the specialized equipment that is necessary to eliminate odors from smoke and ash.
What Does Smoke Do To Your Home?
While smoke discolors surfaces and leaves behind a strong smell, did you know that it's also corrosive? Without proper mitigation, smoke can essentially eat into your home's surfaces and weaken them.
Does Fire Ruin Concrete?
While fire can cause superficial damage to concrete, it usually retains its structural integrity. However, a professional assessment is necessary to be sure. Generally speaking, concrete is fire-resistant, but it is not fireproof. If the heat from the fire was extreme enough to penetrate deep into its structure and compromise the structural integrity, your home could be at risk and require extensive concrete repair or replacement.
Can You Use a Foundation After a Fire?
Yes, most times, the foundation can be used after a fire. However, a professional inspection is required to confirm that it has not been compromised. This is entirely dependent on the extent of the fire damage as determined by our engineers who can evaluate your foundation and determine if it's safe to reuse or if it needs to be replaced.
How Long Does It Take to Rebuild After a Fire?
The timeline for rebuilding after a fire depends on the extent of the damage and the necessary repairs. When the damage is contained to a few rooms, the fire restoration process can be completed in as little as a few days — however, more widespread damage could mean a process that takes several weeks or longer.
We Can Help
Fire damage can feel like an insurmountable hurdle. But with Emerald City Construction's expert fire damage restoration services, you don't have to face it alone. Let us help you rebuild and restore, returning your home to its former glory. Don't let the aftermath of a fire overwhelm you, contact Emerald City Construction today.