Top Summer Home Remodeling Projects
When the warmer weather starts rolling in, it's the perfect time to embark on home remodeling projects that can enhance both the beauty and functionality of your property. Seattle-based Emerald City Construction has been serving the community for more than 17 years, providing unparalleled craftsmanship and exceptional customer service. With a genuine passion for transforming houses into dream homes, our comprehensive design and building services are tailored to suit your needs.
Let's explore the top summer home additions and remodeling projects that can turn your house into a truly special haven heading into the fall: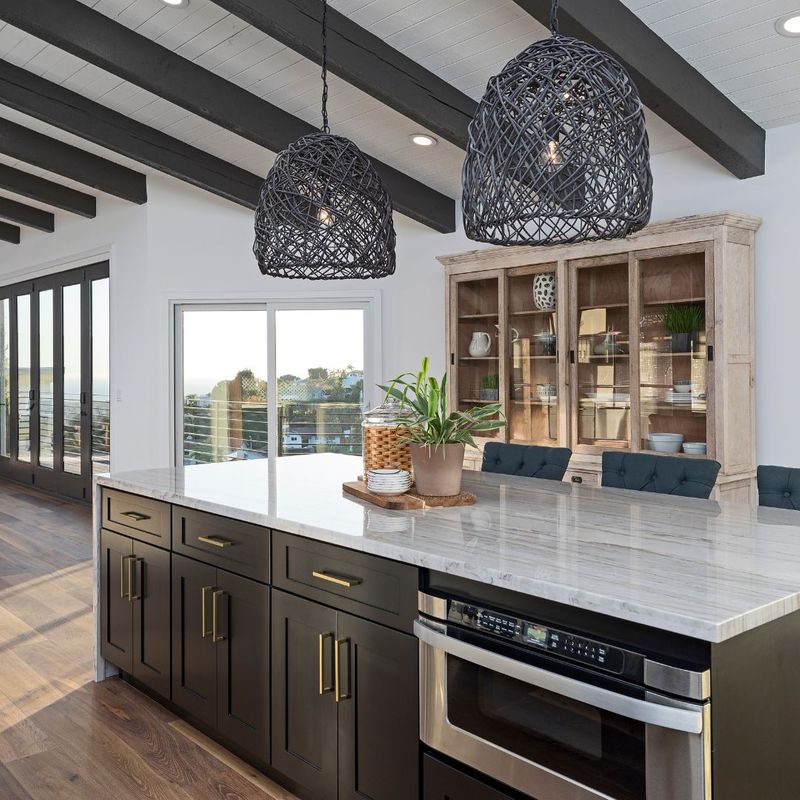 Kitchen Renovation
The kitchen is the heart of any home, and a well-designed space can add value and enjoyment to your everyday life. Our Emerald City Construction team will work closely with you on kitchen remodeling in Seattle so you have a functional and aesthetically pleasing space. Whether you're looking to upgrade cabinetry, countertops, or appliances, or even transform the entire layout, our team will ensure the project is completed to the highest standards.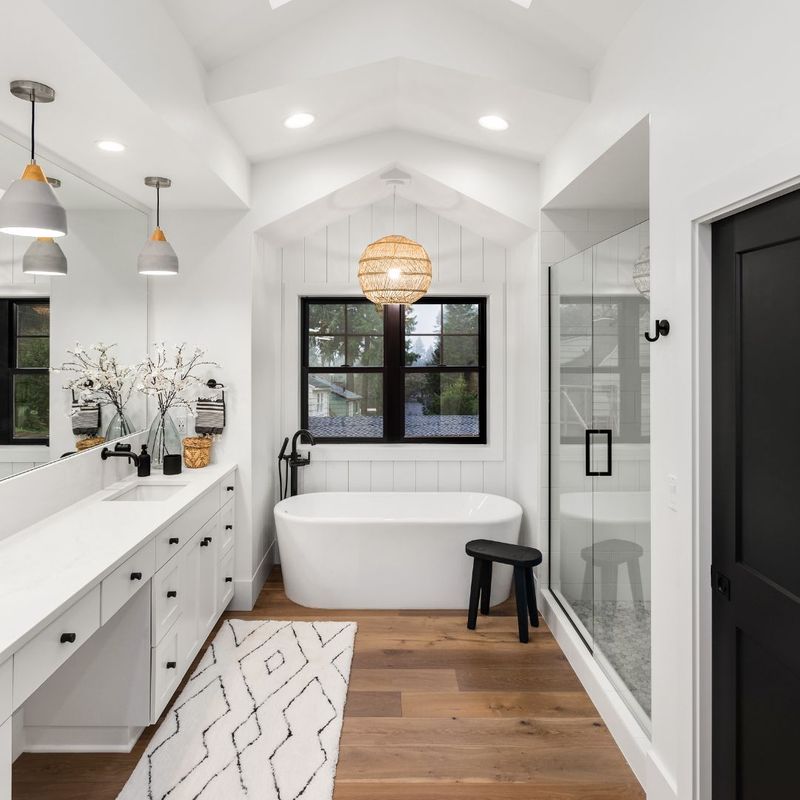 Bathroom Remodel
Transform your outdated bathroom into a luxurious and inviting sanctuary. The right Seattle contractors can help you achieve your vision, whether it's with a simple update or a complete remodel and addition overhaul. New fixtures, fresh paint, and modern tile designs can rejuvenate your space and provide a relaxing retreat for you and your houseguests. Let us know if you have ideas for your master or guest bathroom and we'll help you make any changes.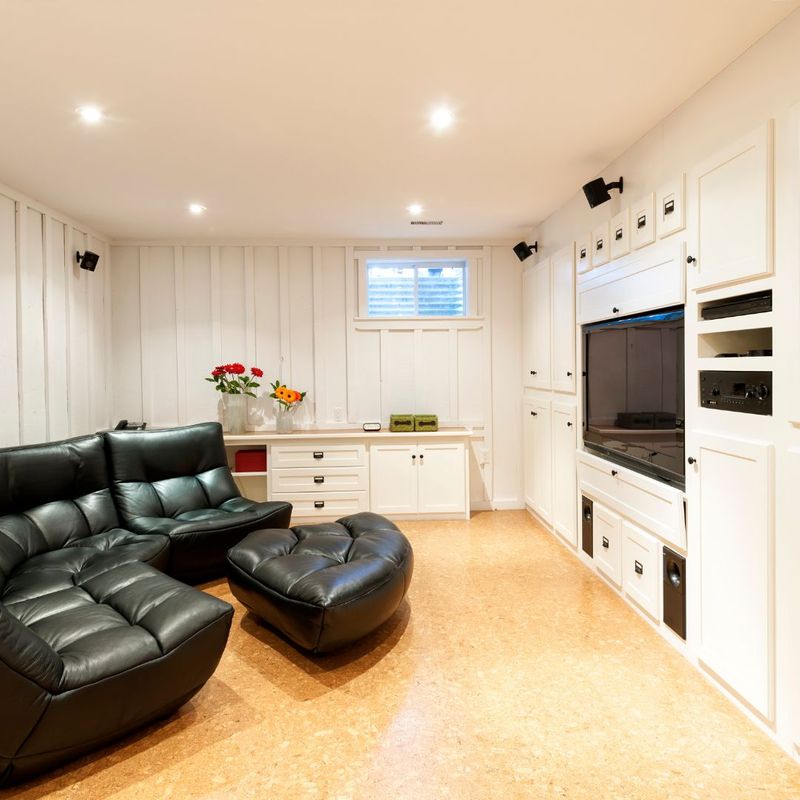 Basement Conversion
Make the most of your unused basement space by transforming it into a functional and valuable area. Emerald City Construction specializes in basement conversions, turning these areas into entertainment rooms, home offices, or additional bedrooms. By maximizing the potential of your basement with new home additions, you can expand your living area and increase the overall value of your home. Let us turn the lower level of your home into a palace to entertain, relax, watch your favorite sports games, or work on a new hobby.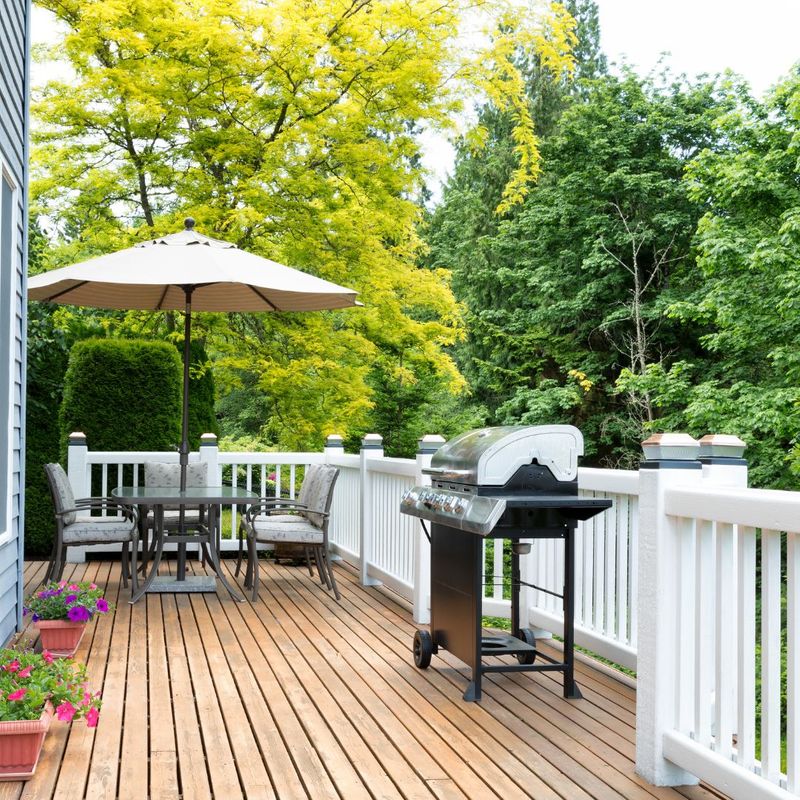 Outdoor Living Spaces
Take advantage of the beautiful Seattle summers by creating an outdoor oasis. From new decks and patios to outdoor kitchens and fire pits, Emerald City Construction can help bring your outdoor living dreams to life. Extend your living space outdoors and create a cozy and inviting area to relax and entertain guests in style with new lighting and heating elements, built-in seating, shade, and more.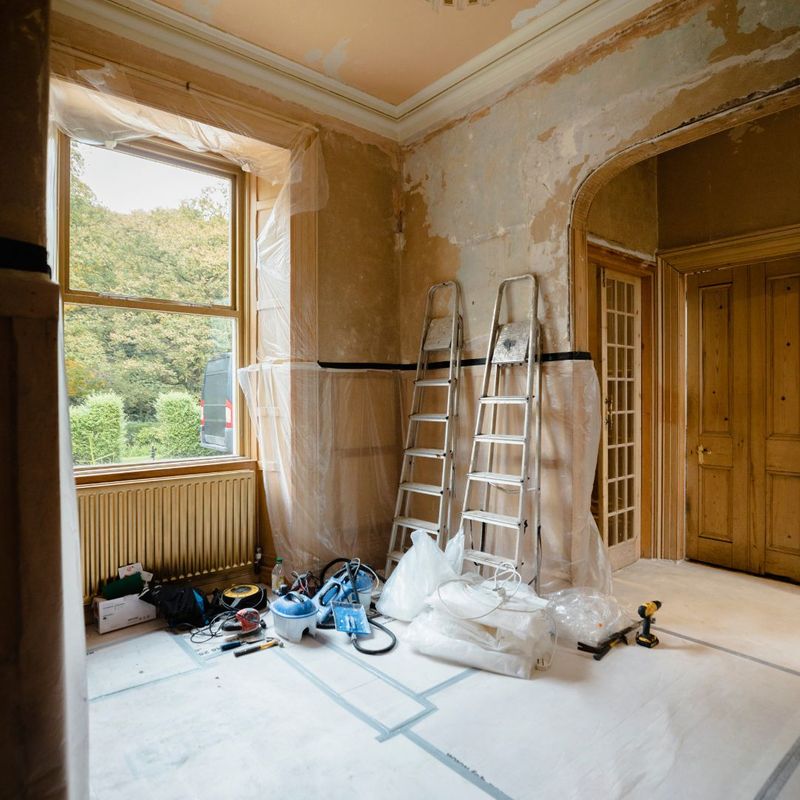 Other Home Additions
Summer is also the perfect time to embark on home addition projects that will not only enhance your property, but also provide you with the extra room you've been dreaming of. With the warm weather and longer days, construction can progress efficiently, minimizing disruptions to your daily routine. Whether you're in need of an additional bedroom, a home office, or a new entertainment area, Emerald City Construction is here to make your home addition vision a reality.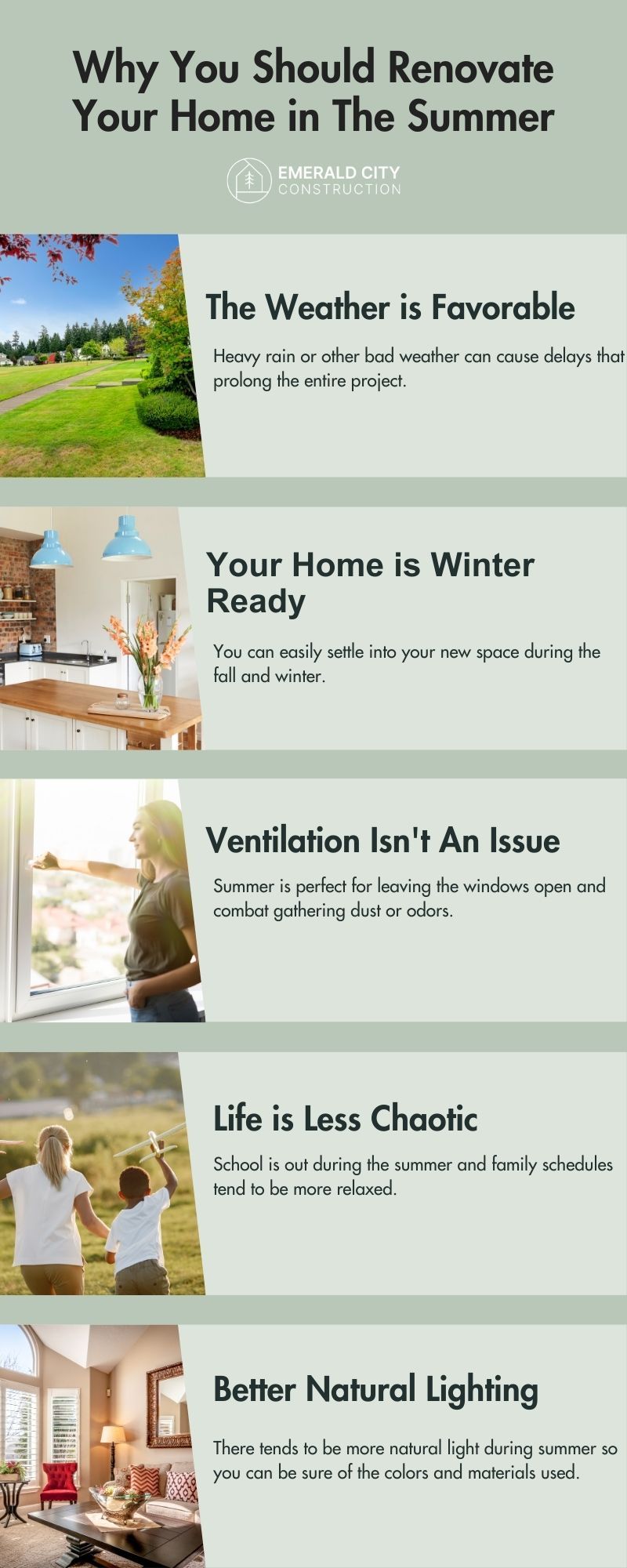 Invest in Home Additions and Remodeling Now
Emerald City Construction is committed to making your house a true home by providing unparalleled customer service. With our expertise in design and remodeling services, you can transform your property into something truly special. Our mission is to make the best use of this warm weather and help you achieve the perfect interior layout you can enjoy as the weather gets chillier.
There are endless possibilities to enhance both the beauty and functionality of your home this summer. Check out our blog for more information and the latest home additions and remodeling trends. Contact us directly as well to schedule a consultation and embark on your dream home remodeling journey.